Dental centar Škaričić
Stomatološka i implantološka klinika
Josip Škaričić PHD
oral surgery specialist
Born in 1987 in Split where he finished elementary and high school.
In 2006 he attended the School of Dental Medicine in Zagreb, where he graduated in 2012 among the first in his generation.
Upon graduation, he received the Dean's Award for being the best sixth-year student with a GPA of 5.0.
During his studies, he also received the Rector's Award for the best scientific work (2009). A year later the same paper was published in the acclaimed American scientific journal Journal of Dental Education.
After graduation, he was employed in private dental practice in Split, where he worked until 2015 when he began the specialization in oral surgery at the Clinical Hospital Center Zagreb. He started his specialization with a scholarship and as an employee of the leading German company for implant production, and through their branch in Croatia, he is continuously educated in the field of dental implantology.
He completed his specialization in the shortest time possible and became one of the youngest oral surgeons in Croatia.
In 2012, he enrolled in a postgraduate doctoral study at the University of Zagreb in the field of dental prosthetics, wherein in 2018 he successfully defended the topic of his doctoral dissertation.
During and after his specialization, he is continuously educated and has participated in professional meetings, congresses, and courses in Germany, France, Portugal, Belgium, Luxembourg, Slovenia, and more.
At the beginning of 2020, he completed a prestigious Master course at the Hürzeler / Zuhr Academy in Munich on the topic of periodontal plastic surgery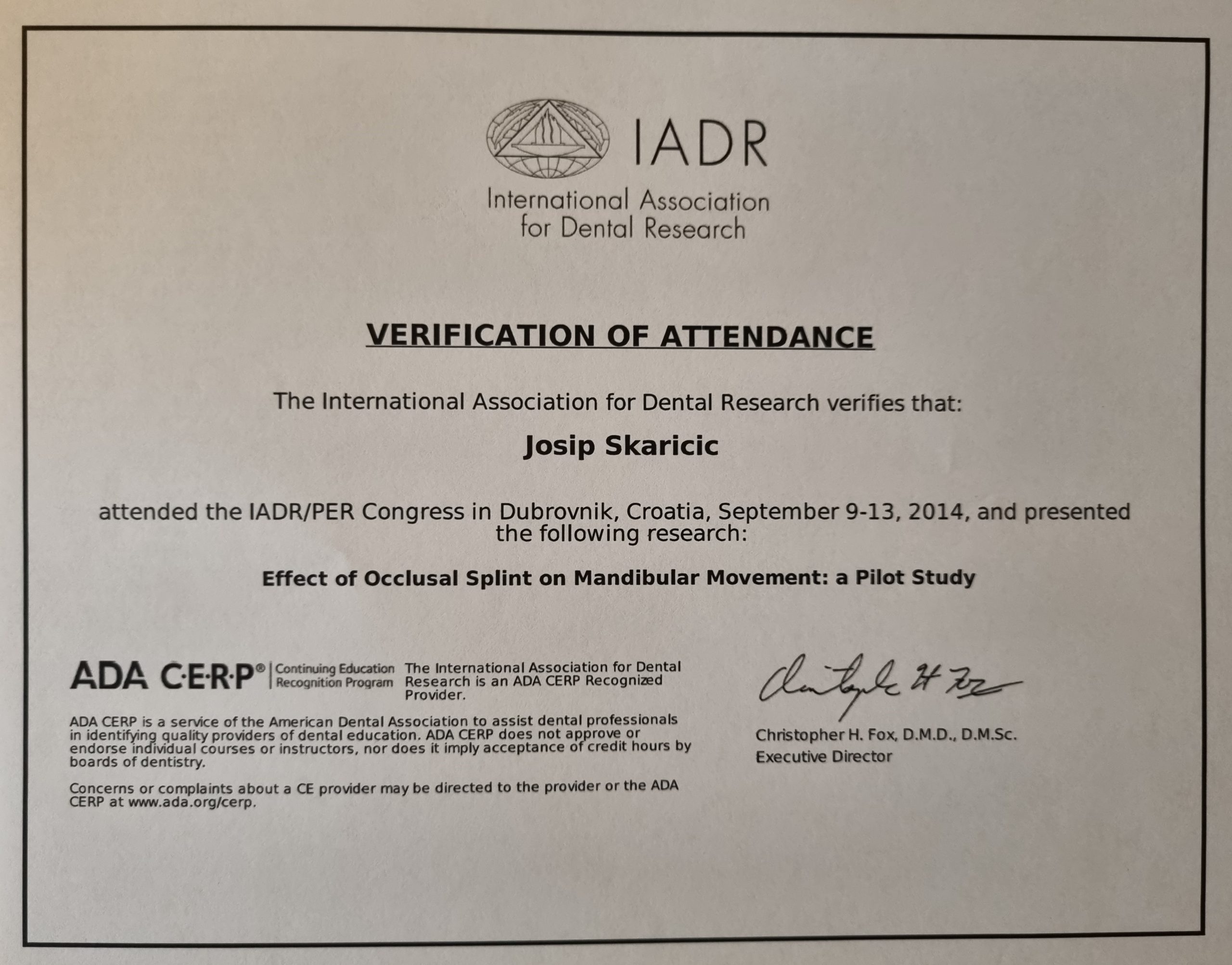 Zrinka Bojčić dr.med.dent.
dentist
She was born in Split. After graduating high school, in 2010 she enrolled at the School of Dental Medicine in Zagreb, where she obtained the title of doctor of dental medicine.
During her studies, she became a member of the editorial board of the student magazine Sonda and participated in many student projects.
During her studies, she acquired practical knowledge by assisting in private dental practice.
After graduating college, she was employed at the Health Center and in a private clinic.
She became a part of the Dental Škaričić team in 2020, focusing her area of interest on endodontics, dental prosthetics, and aesthetic dentistry.
She regularly participates and improves her knowledge by attending professional seminars of the Croatian Endodontic Society, Ivoclar Vivadent Academy, and the Croatian Chamber of Dental Medicine.
Marija Pavić
Dental assistant and technician
Very responsible, elaborate, and does her job with a smile on her face. She is happiest when her patients leave with a smile.